Our team of highly experienced technicians are professional, friendly and will always be happy to provide you with up to date advice on pest control.
Interested in joining our dynamic and well-rewarded team? Find out about a career with us.
Careers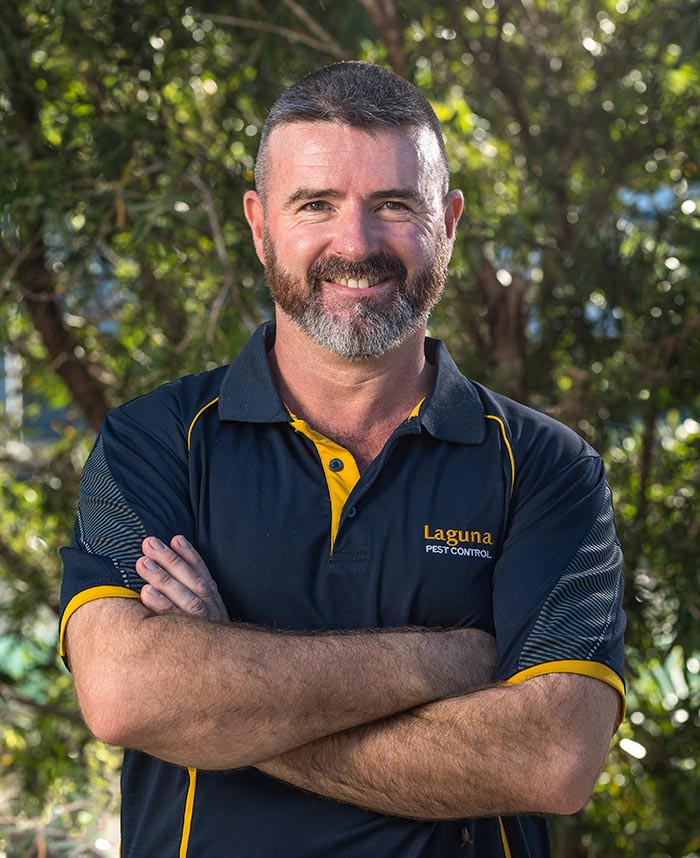 Jay is the founder and owner of Laguna Pest Control. He has a Bachelor of Biological Science, a passion for all things creepy-crawly, and over 15 years' experience within pest control.
While Jay is very passionate about Laguna Pest Control, he's just as driven for being involved and improving the pest industry.
He's a qualified entomologist, a trainer who teaches accredited courses in pest management, and recently, host of the Pestie Profiles Podcast. As you can tell, it's no secret that Jay loves his job!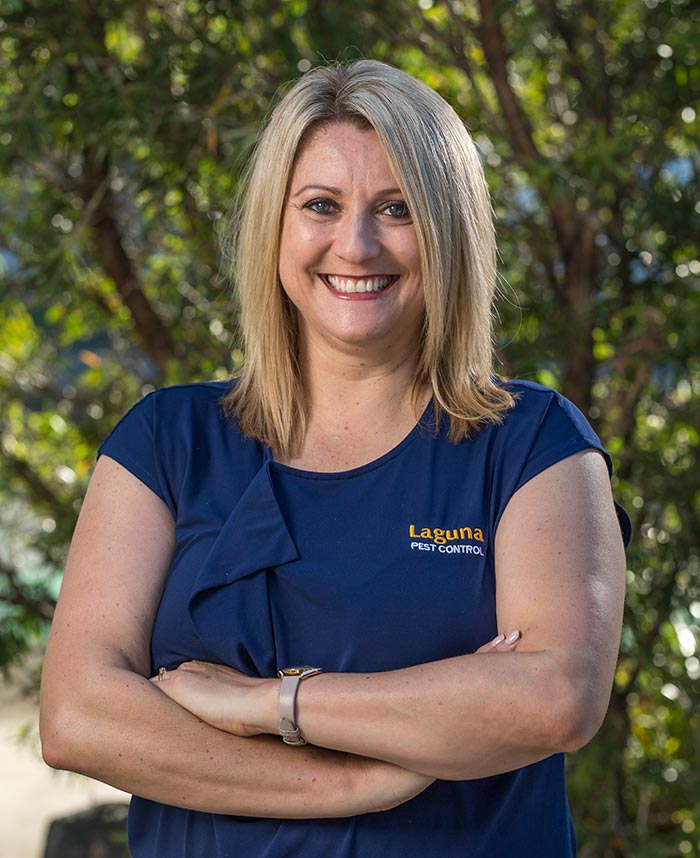 Nicky is our co-founder and business owner of Laguna Pest Control. Whilst she's not as passionate about all the different shapes and sizes of critters, she's appreciated Jay's knowledge and love for them.
She was, however, born to run a business with her drive, motivation and people skills. No one can network like Nicky can.
Nicky has recently taken a step back from the business, as she is the founder of the PWAPM (Professional Women in Australian Pest Management) association. Continuing to promote the role of women in the pest industry, she has some exciting new projects on the way. Be sure to watch this space!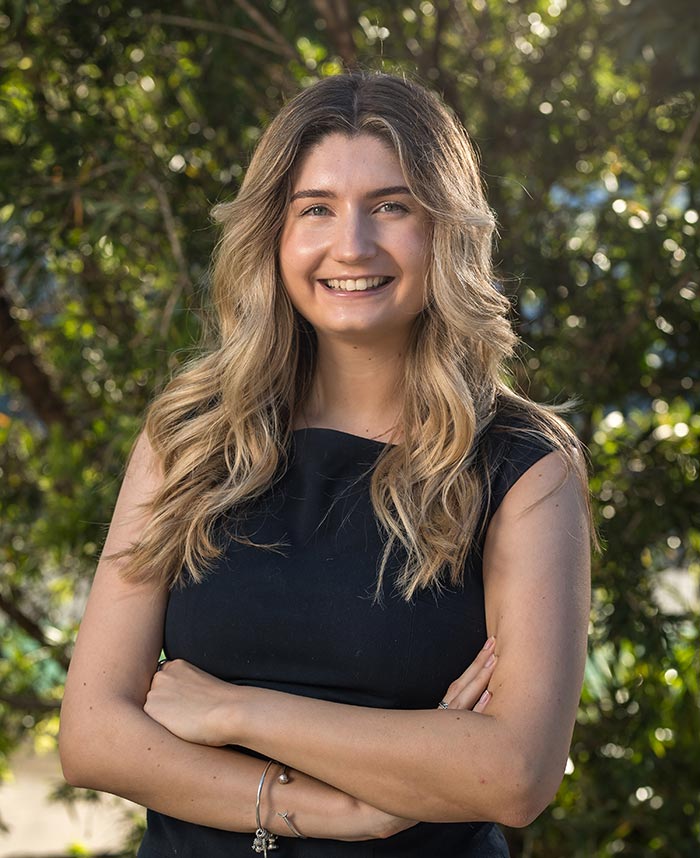 Wilara is the daughter of Jay and Nicky Turner, so she is no stranger to the pest control industry.
She is the youngest team member at Laguna Pest Control, but don't let that fool you. She's taken a massive step up within the business, taking over Nicky's role and running the office.
Not only is Wilara one of the bubbly voices that will answer our phone line, but she oversees the daily operations and ensures that everything behind the scenes runs smoothly. She also manages the financials and accounts.
Dean is the Service Manager at Laguna Pest Control and Jay's right arm within the business.
As our senior termite technician, he oversees all our Termite Treatments and Termite Management Systems. He will always offer a helping hand to wherever he's needed at Laguna Pest Control.
He's passionate about giving our customers a premium and professional service. You won't meet another person who's as driven, motivated and organised as Dean is.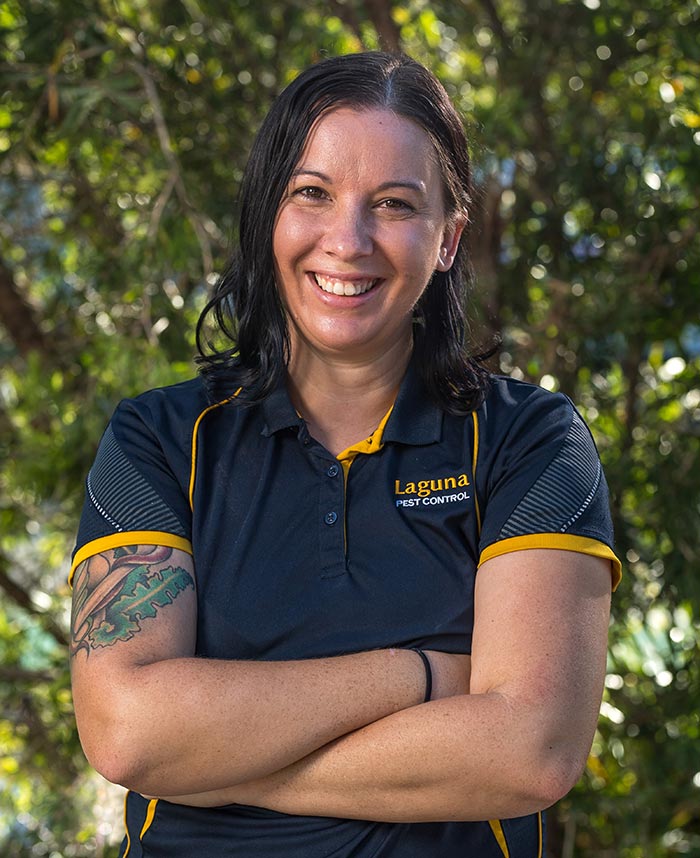 Sheri is our first qualified female technician and she's done Laguna Pest Control proud! She also won Trainee of the Year Award for the PWAPM in 2021.
Sheri is our most eager and enthusiastic technician, who mainly looks after our resort and strata customers. You'll see Sheri both out on the road and in the office, as she is another one of the bubbly voices that answers our phone line.
Mark has been with Laguna Pest Control since 2018 but he has been in the industry much longer than that. He is an extremely hard-working, reliable, and loyal employee.
He's built incredible client relationships over the years he's been working with us, and customers will often ask for Mark to do their pest control. Mark is also our primary technician for our commercial clients.
Jimmy is a second-generation pest controller, with both his dad and brother also in the industry. He relocated to the Sunshine Coast back in 2019 to be a part of the team here at Laguna Pest Control.
He is knowledgeable, kind-hearted and passionate about keeping our customers happy. He's an integral part of the team and is always looking out for everyone.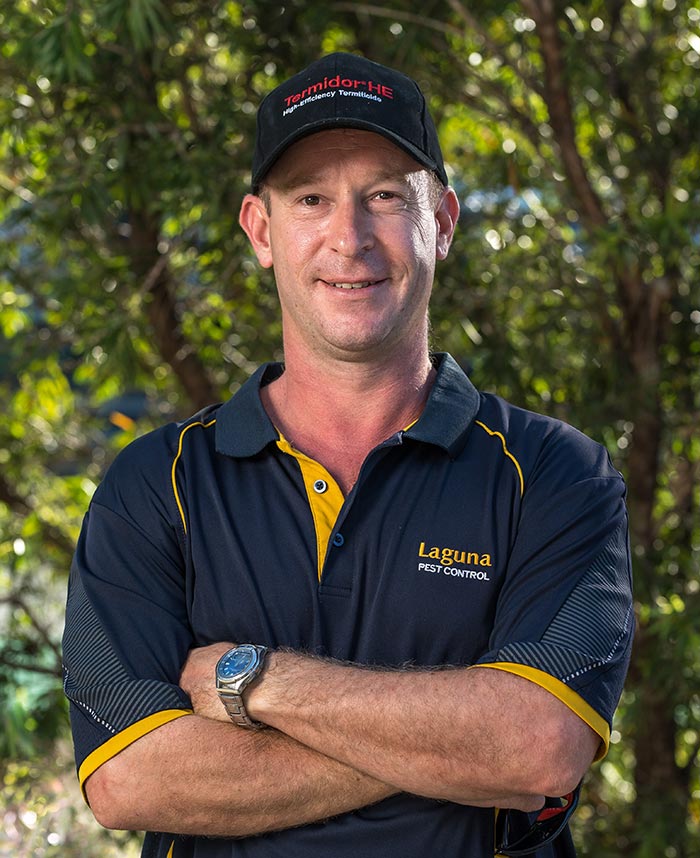 Whilst Bjorn comes from a hospitality background, his brother is in the pest control industry, so when Bjorn came on board here at Laguna Pest Control, he already knew a thing or two.
He has proved himself to be a very hardworking and dedicated person, who has fitted right in at Laguna Pest Control.