"We are currently trading as normal and as always, our client's and staff's health and safety is our utmost priority."

In response to COVID-19 and its recent escalation, Laguna Pest Control would like to provide you with reassurance regarding our client's and staff's health and safety, which is our utmost priority. We are currently trading as normal and for this reason, we have implemented several extra control measures during this period. As professionals who deal with pests and pesticides on a daily basis, sanitation and prevention of contamination is second nature to us.
Our technicians wear masks and gloves when onsite and interacting with our clients.
There is minimal contact in our warehouse and office, and when our technicians need to replenish their supplies, they wear masks and adhere to the 1.5 social distancing rule.
In return, we're asking our clients to advise us if there are any active COVID-19 cases or anyone in isolation within the premises. If you're sick or unwell at the time of your scheduled appointment, please call our office to reschedule your appointment.
Laguna Pest Control will continue to follow all advice provided by Queensland Health. If you have any further questions or concerns, please contact our office to discuss further. We thank you for your continued support and we will continue to navigate through this challenging time together. We hope you and your loved ones remain safe and healthy.
Do we still need pest control during Covid-19?
Laguna Pest Control has a commitment to residences and businesses in Noosa to keep them free of pests. While in many areas, a stay-at-home order has been placed, we recommend pest control is an essential in some services. During the Coronavirus crisis, many customers have requested pest control technicians not come into their homes and businesses. We have modified our services in order to comply with business and homeowners' requests while still maintaining a pest-free environment.
COVID-19 went from something happening to people in a far-off place to a pandemic as named by the World Health Organization. Businesses have closed, and life has been disrupted globally.
Social distancing is a key factor in preventing the spread of COVID-19. With that in mind, Laguna Pest Control technicians can spray only the outside of homes to prevent pests from entering. Clients can request a technician return at a later date to spray the inside of a home. All of our employees have been instructed to closely follow the recommendations.
"It is our privilege to serve customers in Noosa, Sunshine Coast. We also want to prevent the spread of this virus, so we are doing everything we can to keep our community and staff safe, while still keeping your home and business pest-free."
If there are questions about upcoming appointments, you are urged to contact us.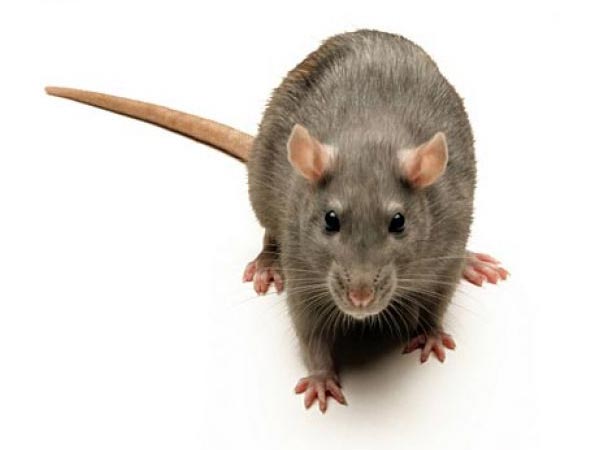 One of the ripple effects of the coronavirus pandemic is going to be very desperate rodents. As food sources start to dwindle amid widespread closures, Rodents are going to do whatever is necessary to find food and survive. They will start wriggling under building frames and into a facility. (Yes, this is physically possible.) This is not the story you want to read as your dealing with an unprecedented global pandemic (but this is a result of it). The good news is there's still time to protect yourself and avoid having rodents in your facility (it doesn't matter if your business is open to the public or not).
Rats will first go into "panic mode" and start running around in the streets to look for food, So don't be surprised if a usually rat-free area starts to have activity. Once the rodents realise their go-to buffets are closed, they'll begin to turn on each other and go Full Cannibal. And yes, rats that are more inclined to "flight" than "fight" will forage for new food supplies. Rats are notorious for squeezing their fat little bodies through tiny cracks to gain entry. Make sure you have a proactive detailed rodent program in place that  monitor and report sanitation, structural and conducive conditions.
Dealing with Covid-19 in Commercial Food Premises
With the advent of Covid-19, we are all entering new and uncertain times. Despite the financial constraints on everyone, pest control at these premises is more important than ever. A shutdown kitchen, in 24 hour darkness, with no frequent cleaning schedule is a pest time bomb waiting to happen. We have personally seen this on several occasions, and it isn't pretty. Foodstuffs are not going to be turned over or rotated as frequent and possibly left to spoil and will be highly susceptible to stored product pests, drains and sinks are not going to be regularly flushed with water and will be left to stagnate, causing ideal conditions for moth and fermentation flies. With the lack of staff not frequenting the premises, observation of pest activity may go unnoticed for some time. A rat that gains access to an unoccupied kitchen would have a field day and a small German cockroach issue could soon develop into a big one and undo all our hard work.
We have been dealing with each client on a case by case basis, but in most cases, we've organised with the client to space our services out a bit, and keep it to a minimum, by inspecting and treating only as required. It's more about just keeping an eye on things so that when you do reopen for full operation you don't find any nasty surprises and have to deal with a pest issue as well!